i n t i m a t e spaces explores what makes a space intimate. Whether is it the smallness in size or the experiences had there, why does intimacy, even platonically feel so vulnerable? Unfinished People will combine video with live performance by four dancers to delve into intimacy. 

Collaborating Artists:
Blythe Berg
Catherine Liu
Hannah Westbrook
Robert Lowman (Costumes)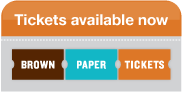 Unfinished People was officially founded by Rosalia Lerner in January 2015 to create a platform through which she could create and share her work. Unfinished People seeks to empower and delight audiences by sharing movement based performance created around topics of identity, illuminating truths of what it means to be human.